EXPAND, CONVERT, REBUILD
Let us make your dream come true
---
At Gerlach Elektrotechnik, we can advise you during the planning phase, carry out all electrical engineering applications and cover all technical needs.
We guarantee transparent work processes for new buildings and conversions and, should any repairs be necessary, ensure that all work is carried out quickly and competently.
Our team is particularly skilled at the resource-saving deconstruction and disassembly of systems which are technically outdated or no longer economical.
ELECTRICAL ENGINEERING
A team of specialists
---
At Gerlach Elektrotechnik, you will find specialists in all areas of electrotechnical building equipment to accompany and support you throughout the work of electrotechnical installation.
Our employees' high levels of competence and ability to clearly communicate technical information gives you, the client, an overview of every stage of the construction project, enabling you to make the right decisions and thus avoid delays, missed deadlines, and other complications.
INDIVIDUAL LIGHTING SYSTEMS
Smart and customer-oriented
---
Today's builders want future-oriented, reliable lighting technology for new buildings and the conversion of existing buildings. The desire for energy-efficient, user-friendly technologies (DALI), ideally as part of a complete solution tailored to the customer's individual needs, is increasingly becoming the focus of planners. Thanks to our close networking with numerous experienced, well-known manufacturers - here we would just like to mention KNX - we are able to meet all requirements for a lighting management system of the most modern design, including smart home features.
DATA CABLING
Your DV cabling in the best hands
---
Data networks are as functional as the need-based, individual conception and adaptation to the customer. Across all expansion components, we implement future-proof, optimally dimensioned EDP solutions for both small and large communication networks, completely adapted to your individual operational requirements. For applications with high protection requirements for supply lines or where space is limited, individual solutions are used which can be exposed to high loads in terms of tightness and resistance.
DISASSEMBLY
We create space
---
In the electrical engineering sector, the technical change of generations has visibly accelerated. Structured conversion and renewal measures in current production and deconstruction projects are becoming the order of the day.
During the execution of the work, we guarantee compliance with all legal requirements (e.g., Emission Control Act, Ordinance on Hazardous Substances), minimum impairment of simultaneously-running work processes, and, on completion of deconstruction projects, the handover of premises ready for reconstruction to start straightaway.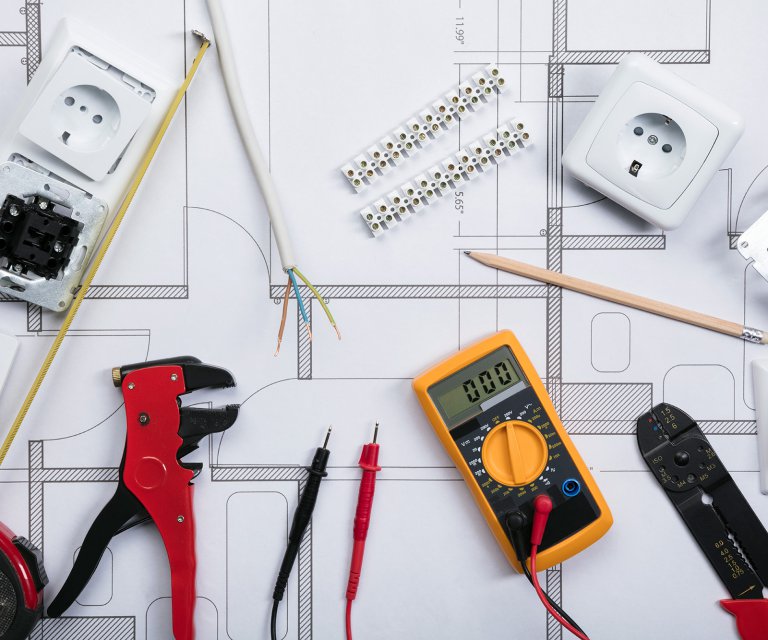 SERVICE IS OUR PRIORITY
Technology that works
---
Only a functioning technology guarantees economic efficiency and satisfaction for the user. In the event of a system malfunction, we will help you quickly and easily. Fault diagnosis, spare parts procurement, or prompt repair - you can rely on us.
REQUEST A QUOTE WITH NO OBLIGATION
---